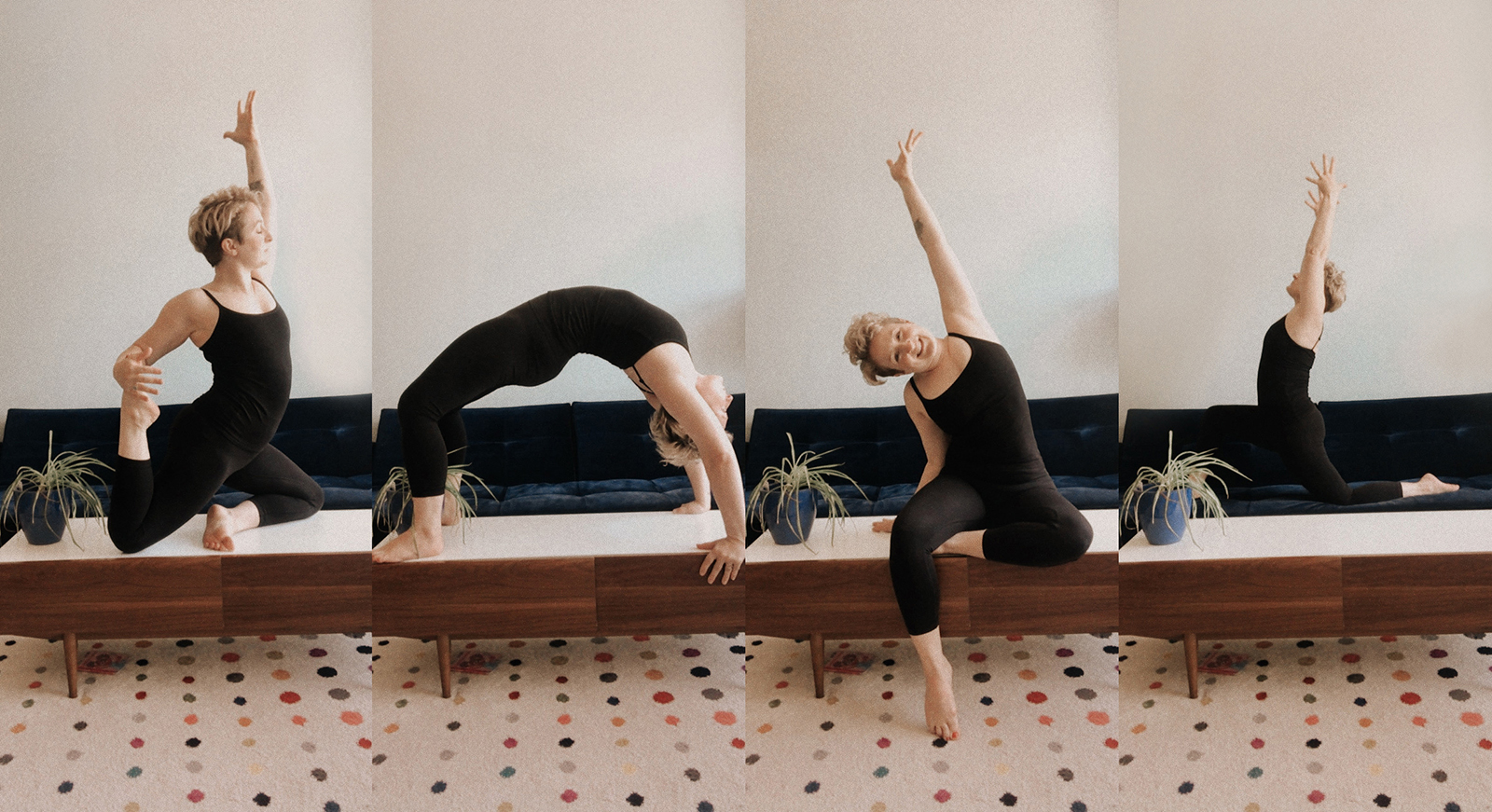 Serious about yoga but not serious. I make the practice accessible to everyone by adding humor with a deep knowledge of anatomy and modifications to fit all bodies.
Group Sessions
In this new COVID-19 world group classes are offered in two ways for now. Facebook and Instagram live classes a few times a week – which are recorded on these platforms for later viewing. I also offer Zoom group privates multiple times a week on a regular schedule. These classes can be purchased as single classes or as a monthly class pass. Contact me for details. As the world changes we will adjust how these are offered.
One-on-Ones
In this new COVID-19 world one-on-ones are also done online. I always offer a free 15 min consult to see if it's a good match and then we can move forward from there. We can do these classes via FaceTime, Zoom, or any other platform you prefer.
See Schedule
Need to chill the f*ck out? I hear you! Meditation is a popular buzzword and lots of people talk about how it's "changed their life", but what is it really? How come everyone loves it but you tried it and didn't get it? Let me guide you to find a meditation technique that works for you.
This is not a one size fits all kind of thing. Whether its teaching children to deal with big feelings and big thoughts or allowing adults to create space in their minds and bodies to find perspective and peace, I can help guide you through it. Think of me as the gym buddy for your mind.
Group Sessions
I teach corporate meditation as well as meditation for children in a group setting. In this COVID-19 world I'm doing these virtually. I use a non-religious form of meditation that is based in mindfulness. It's a very accessible form of the practice and helps create a framework for our mind to release allows our thoughts and emotions to be put into perspective.
One-on-Ones
I offer personal recordings via MP3 or virtual private sessions. In this case I teach both secular and sacred forms of meditation based on what the client's preferences. I use Dharma as a framework for the sacred from the Vedic traditions and mindfulness as the framework for the secular.
See Schedule